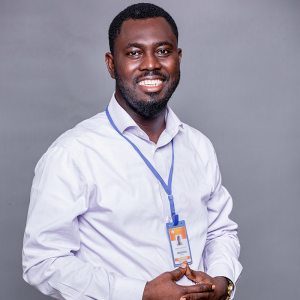 Papa Benyi Hayford is the Finance Manager at Pleasant Medical Centre (PMC). He oversees various functions including Financial Reporting, Payroll Administration, Tax Planning, and Procurement just to mention a few. In addition, he leads the team in the adherence of Internal Controls and sets out guidelines for its effective implementation.
He is a very easy-going and versatile personality with over eight years of experience in accounting and consulting. Before PMC, he was the Deputy Director of Finance at New Crystal Health Services and also served as an Accountant at the Accra Polo Club.
Papa received an undergraduate degree in Accounting from the University of Professional Studies. He is a certified Chartered Accountant and a certified Chartered Diploma in Treasury and Financial Risk both with the Institute of Chartered Accountants. (GH). He is currently working on a certification as a Qualified Tax Accountant with the Chartered Institute of Certified Tax Accountant (GH).
He is married with two children, Kimberly and Kaitlyn and enjoys reading and data analysis in his spare time. He is fluent in English, Twi, Fante, and Ga.
His favorite quote is "Time will Tell"