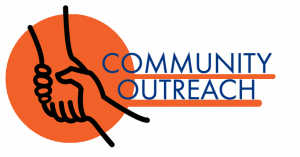 Community Outreach
Partnering with Our Communities
Making our communities stronger is at the core of everything we do at PMC. When our communities are vibrant, growing and healthy, so are we. Our culture of giving back truly connects us to the diverse places where our employees live, work and serve.
Part of PMC's mission is to bring health and healing to the people who live and work across our region. As an organisation, we make sure the benefits of healthcare reach the broad needs of our communities.
PMC partners with communities and other organisations to fulfill this mission, which is supported by robust commitments to education, health and wellness, quality of life initiatives and economic development. We take our partnerships very seriously.
We combine our philanthropic giving with our healthcare services and experiences to make a significant impact. To do this, we strive to make ethical business decisions, engage our workforce, volunteer and embrace diversity and inclusion.
Community Involvement
PMC believes in giving back to the communities we serve in three main areas: health and wellness, education, and economic development. Some of the ways we will give back in the above areas will be through projects, events and initiatives across our footprint.