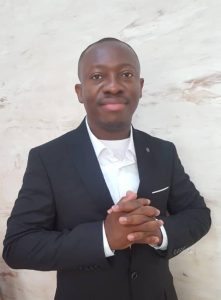 Kennedy Amoako serves as a Finance Consultant at Pleasant Medical Centre (PMC).
He is a Certified Chartered Accountant and member of the Association of Certified Chartered Accountants (ACCA). He is an expert in accounting software, internal control systems and tax management/planning. He has practiced as an accountant in the healthcare industry since 2008 starting with Holy Trinity Medical Centre (Spa and Health Farm). He graduated from the University of Professional Studies in the year 2007.
Kennedy is currently the CEO for Accounting Systems and Business Solutions Limited, an accounting firm focused on managing outsourced accounting services of small and medium size companies with specialty in hospitals. Together with his team, they provide accounting and business services for several hospitals in Ghana including Medicas Hospital, Buck Fertility Centre, The Chosen Hospital, SIC Bob Freeman Clinic and several others.